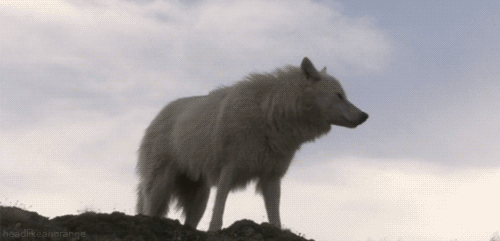 ::Basic Information::
~~Name~~
Derek Christian Moon
~~Gender~~
Male
~~Age~~
19
~~Sexual Orientation~~
Heterosexual
~~Traits~~
Intimidating, Fierce, Instinctive, Loyal, Protective, Clever and quick to react/think, Typical 'bad boy', Seemingly emotionless
~~Likes~~
Running, Feeling needed/wanted, Quiet, Freedom
~~Dislikes~~
Restrictions, Feeling unneeded or unwanted, crowds, being told what to do
~~Height~~
6'4"
~~Weight~~
190 lbs
~~Body structure~~
Derek has a muscular frame, more so than a 19 year old should, making him appear more around 25.
::Family::
~~Parents~~
Mother : Cynthia Moon, alpha female of Blood Moon Pack, deceased
Father : Anthony Moon, alpha male of Blood Moon Pack, deceased
~~Siblings~~
Ryan Moon, male, age 16, warrior
Celia Moon, female, age 18, omega
~~Significant Other~~
None
::Biography::
~~History~~
Derek was born into the Blood Moon Pack to the alphas, and started training at age 12 to take over one day. He's learned all of the abilities by age 16 and he knows everything there is to know about the history of the pack. His eyes started out hazel, and slowly got more of a golden look as he got older, getting him where he is now. He dropped out of high school after his first shift so he didn't have to worry about losing control, and his parents were killed the following month. He now leads the pack as the alpha male, with the betas helping him to keep order due to lack of an alpha female. When he became alpha, he found his mate, but she's a human. They'd known each other since high school, and she rejected him in front of the whole pack. To this day, he's still depressed and heartbroken.
~~Fears~~
Losing his brother and sister; Being put under pressure; When his pack expects him to be the perfect alpha
~~Reasoning behind fears~~
1.) His brother and sister are the last of his family, losing them would mean he's technically alone
2.) When he's put under pressure he can't think straight, so his leader-ship can be questioned and he can have his rank removed
3.) Having high expectations to meet leads to Derek feeling intimidated and he'll just do worse
::Relating to Pack::
~~Rank~~
Alpha
~~Future Rank~~
N/A
~~Past Rank(s)~~
Omega, Warrior, Delta, Beta
::Statistics::
Strength : 10/10
Climbing : 9/10
Swimming : 9/10
Fighting : 10/10
Speed : 10/10
Medicine Knowledge : 4/10
Birthing Knowledge : 4/10
Admin




Posts

: 144


Join date

: 2016-05-14


Age

: 22



Awkwardly accepts own bio..
Admin




Posts

: 144


Join date

: 2016-05-14


Age

: 22




---
Permissions in this forum:
You
cannot
reply to topics in this forum